Since the inception of geysers, electric storage water heaters have been the primary choice of households for bathing. As per the TVJ survey, 42.3% of Indian households prefer storage water heaters over other types of geysers that are available in the market.
The water heating industry has evolved and introduced various kinds of water heaters. But due to their convenience, electric water heaters have gained prominence over the others.
When it comes to electric water heating, storage water heaters continue to be the trusted choice of domestic households. So, let's delve deeper into this category and understand why it is so widely popular. In this blog, we will get you acquainted with the working of storage water heaters and their key benefits.
Table of Contents
Benefits of a storage water heater
What are storage water heaters?
A storage water geyser is a water heating appliance that utilizes a large tank to store hot water for longer durations. Here, the cold water enters the tank from the bottom and is heated inside the tank. Once the water heats to the desired temperature, one can turn on the tap and utilize hot water. After this, the remaining hot water is stored in the tank. To retain the water temperature for longer, these tanks are equipped with various insulation coatings and walls. Now that we are clear with the working of storage water heaters, let's take a look at the various benefits that they provide!
Benefits of a storage water heater
Owing to the nature of their functioning, electric storage water heaters are more beneficial and are a preferred choice of geyser in most households. Here are some of the advantages of storage water heaters:
1. It can store hot water for a longer period of time
Imagine you are bathing and suddenly the hot water stops pouring in because there's a power cut! What would you do in such a situation? Storage hot water heaters cancel out the chances of you encountering such incidents. Since they can store hot water for longer durations, your hot water supply does not get interrupted even during power outages. Also, if you need hot water again sometime later in the day, you don't have to expend additional electricity to heat water as hot water is readily available in the tank.
2. It is inexpensive
At the end of the day, you need an efficient water geyser that provides you with hot water when needed without involving heavy costs. That's why, storage geysers should be your ideal choice as they are very economical.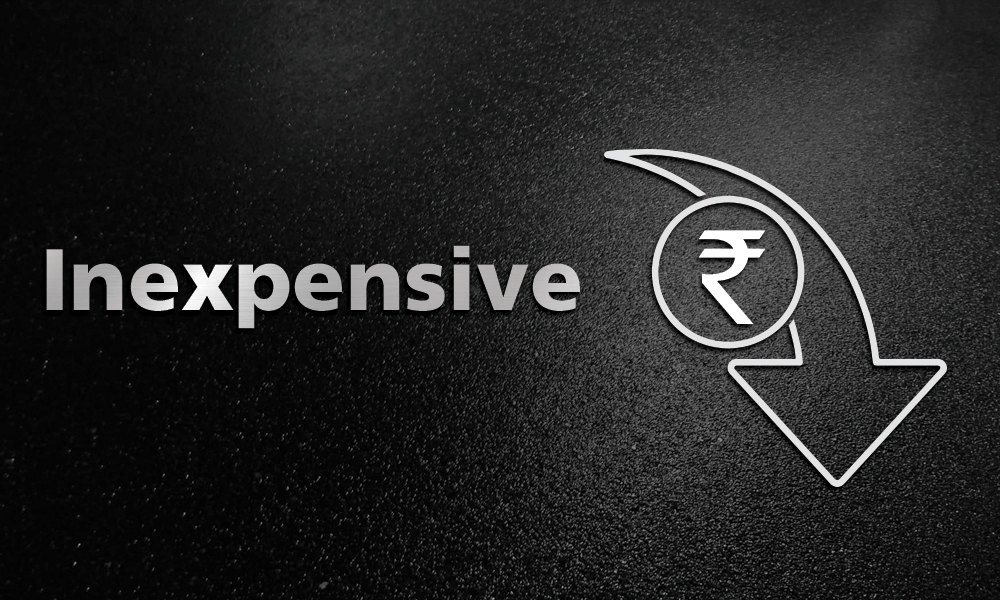 3. It saves energy
Some of the best storage water heater brands employ various features to provide you with the benefit of energy efficiency. For instance, we at Racold, incorporate 'Smart Technology and Eco Function in the Omnis range of water heaters that save up to 30% of your electricity bills.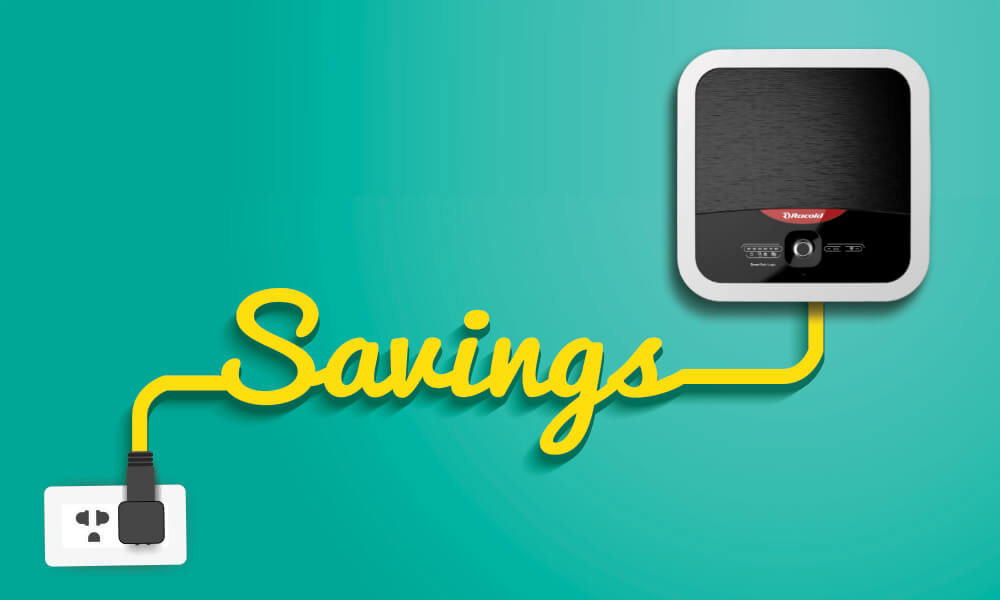 4. It is easy to install
One of the best things about storage water heaters is that they are very easy to install. They don't necessarily need to be installed exactly where they are going to be used and can be placed anywhere in the house. That means the installation point is absolutely up to you! Other than that, they do not entail a heavy upfront cost of installation. So, installing a storage geyser is also easy on your pockets!
5. It doesn't require a high flow rate
Flow rate refers to the maximum amount of hot water needed at once. In the case of tankless water heaters, there is a minimum flow rate that is required for the geyser to function. But electric storage water heaters do not entail any such flow rate compulsion.
6. It is technologically advanced
Storage water geysers are advancing faster in terms of technology. For instance, our Omins range of water heaters are equipped with 'Smart Control Technology that enables you to personalize your hot showers. It also has a Wi-FiConnect feature that means you can control your water heater anywhere, anytime! Likewise, there are endless possibilities with storage water geysers.