Diwali is one of the most exciting festivals in India. It's the time for celebration and family get-togethers, delicious sweets, fancy clothes, and lightings. While Diwali entails loads of festivities, Abhyanga Snan is our favourite ritual.
Abhyanga Snan is a traditional bath that is ideally taken before sunrise. As this holy bath is taken at dawn, it is regarded to be as sacred as bathing in the Ganges. It signifies and celebrates the victory of good over evil.
Benefits of Abhyanga Snan, the holy bath
The bathing ritual of Abhyanga Snan isn't just a festive tradition. It is also known to provide various health benefits. Here are some of the benefits of the holy bath
1. Improves blood circulation
As Abhyanga Snan involves a full body massage, it stimulates blood flow and helps to regulate blood pressure. Improved blood circulation further adds to your good health.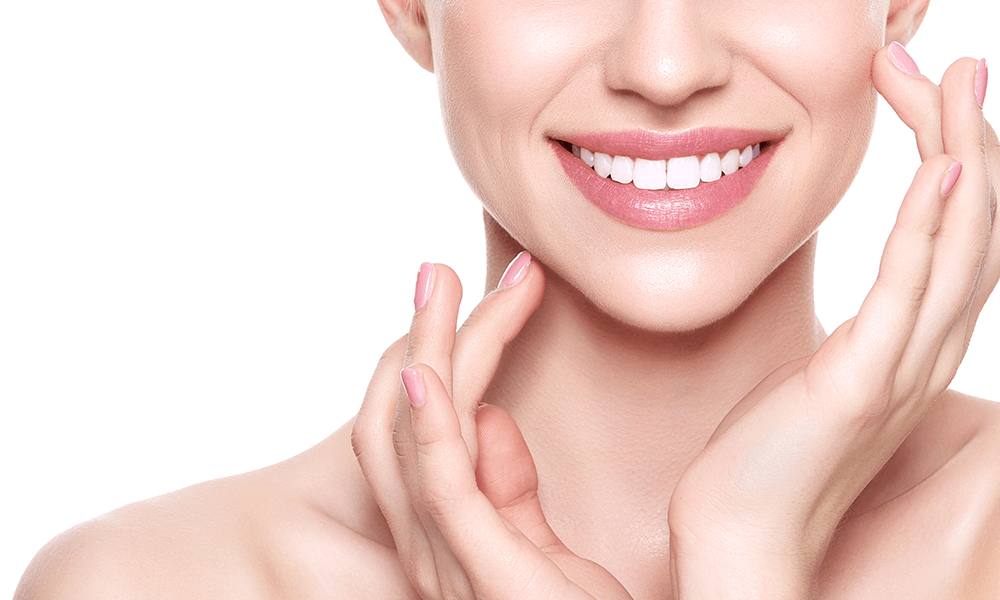 2. Cleans your skin deeply
As part of the holy bath ritual, you need to apply sesame oil to your body. Sesame oil helps you to remove dead skin cells and clean your body thoroughly. It also keeps your skin hydrated and well-protected against environmental stress.
3. Helps you to relax
Abhyanga Snan involves the use of essential oils, rose petals, and scented candles. These things contribute to a luxurious bathing session that rejuvenates your skin and makes you feel completely relaxed.
4. Nourishes your hair
In Abhyanga Snan, washing your hair is a significant step. It is known to improve scalp health and contribute to long, naturally shiny hair. The essential oils nourish your scalp and result in healthy hair.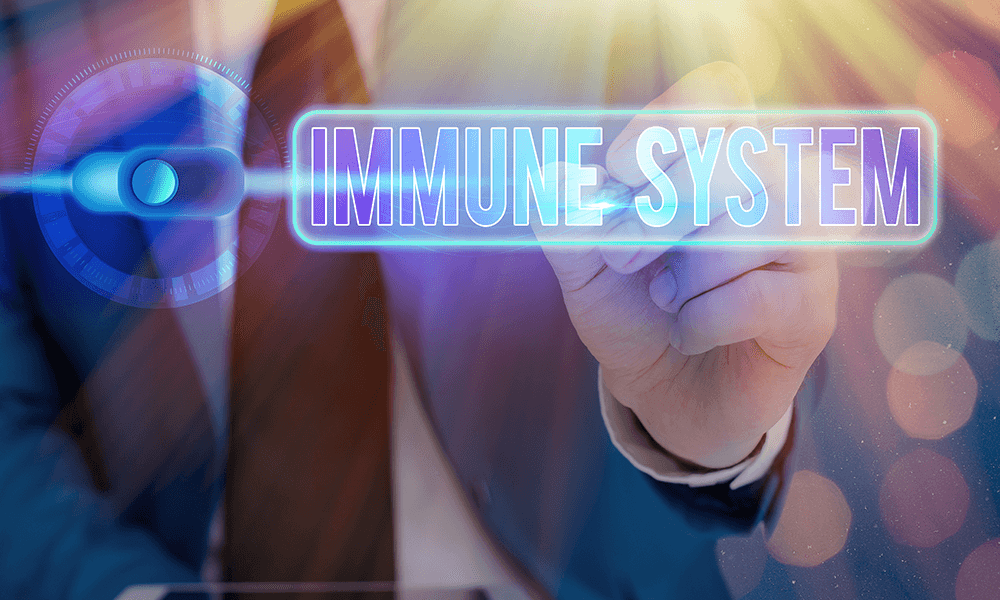 5. Strengthens your immune system
The holy bath involves massaging your body with various herbs and oils. These herbs help you strengthen your muscles as well as your immunity.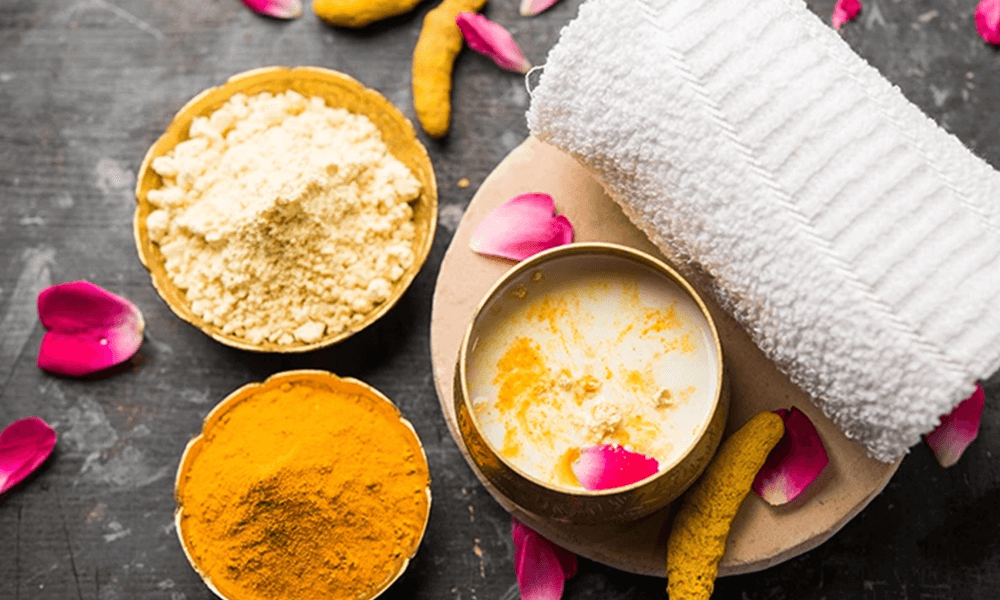 6. Keeps your skin soft and glowing
The holy bath requires you to apply Ubtan to your body. Ubtan is known to improve the elasticity of your skin. It also keeps your skin soft and supple for longer.
What's the right way to take the holy bath?
As you are now aware of the invaluable health benefits of Abhyanga Snan, let's dive into the ancient technique and perform this ritual in the right way!
1. Massaging the body
The first step to taking the holy bath is to get up early in the morning and prepare your oil. You could use sesame oil or any Ayurvedic oil that has been cooked or processed. Such oils are rich in nutrients and get easily absorbed by your skin. Hence, they're highly recommended for massage.
It is a good idea to prepare your oil the previous night and keep it ready in your bathroom.
2. Scrub off the oil
Once you have applied the oil to your body and are done with the massage, wait for your body to absorb it. After 10-20 minutes, you can scrub off the excess oil using an Ayurvedic scrub.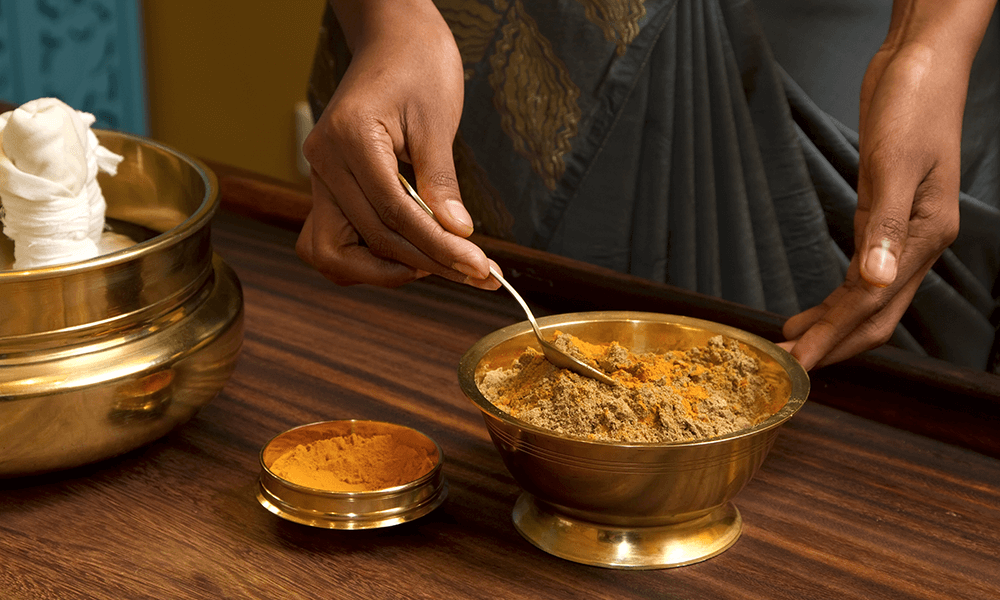 3. Apply ubtan and rinse it with hot water
The final step of the holy bath requires you to apply ubtan to your body. Once you've applied ubtan, rinse it using hot water.
Bathing early on a chilly winter morning is next to impossible without an effective water heater. So, bring home a Racold geyser for an uninterrupted flow of hot water and enjoy a blissful holy bath experience.
Let our wide range of water heaters provide you with a refreshing hot shower. May this year's Abhyanga Snan experience with Racold help you to be reborn with a healthier body, a refreshed mind and a peaceful life.