Climate change is one of the biggest threats to our planet's future. The fact that most people don't believe it to be such a big threat is an issue in itself. But nothing should stop you from doing your part for nature.
On the journey to conserving the environment, we should remember to use renewable energy as much as possible. We should work towards creating a greener and healthier world for the next generation, starting today.
If you are someone who wishes to host a greener tomorrow, investing in a Racold solar heater is a good start. When you are planning to buy a water heater, remember that a solar heater saves on your electricity bills since it uses a free source of energy by absorbing the sun's radiation, and thus saves you money.
Solar water heaters are one of the most efficient ones as they consume no electricity while providing you with a great water heating experience!
1. Alpha Pro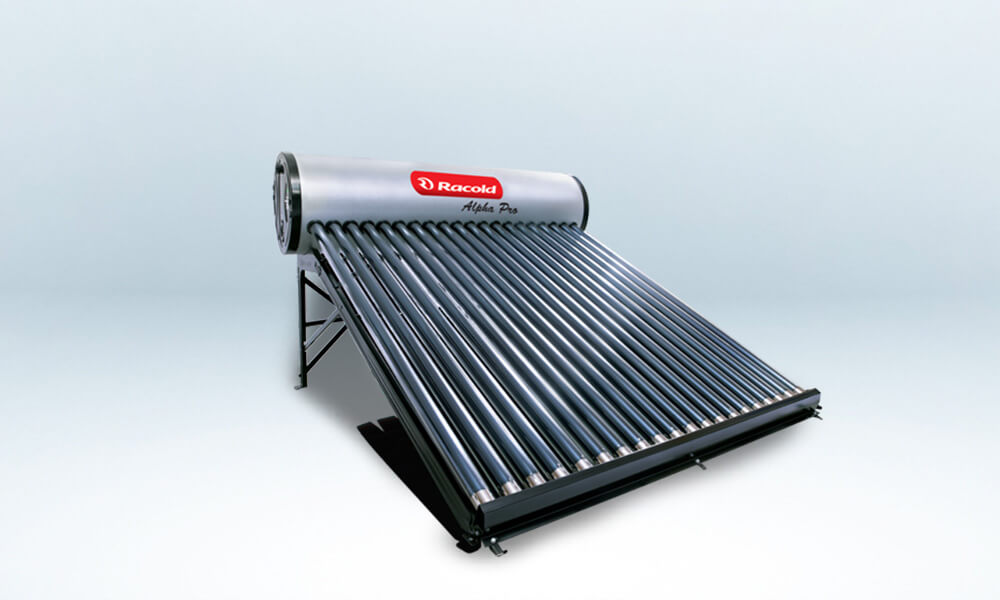 What if we told you that you could heat your water without consuming electricity and minimize your carbon footprint?
With a high-energy vacuum absorption tube of 1800 mm in length, the Racold Alpha Pro is the best water heater that ensures optimum energy absorption and high efficiency. It is an evacuated tube collector type of solar geyser along with a specially treated inner container, both of which come with a rust-proof and durable body, making it the perfect investment for a better environment. .
Lastly, it has a unique float valve that allows the water heater to eliminate long air vents and ensure safety, especially in high-air velocity areas. .
With distinct features and a great design, the Racold Alpha Pro solar water heater is a great choice when thinking of buying a solar water heater for your home. .
2. Omega Max 8
Now let us introduce you to another advanced solar heater in Racold's catalogue.
Equipped with a multi-function valve, Racold Omega MAX 8 solar geyser ensures safety with pressure relief, non-return, anti-vacuum, and drainage functions.
This solar water heater for the home promises high dependability, performance, and long-lasting durability. With state-of-the-art features such as PUF insulation, a Multifunctional Safety Valve, and Magnesium Sacrificial .
Anode, it is one of the best solar water heaters in India as it provides a full-fledged antidote to corrosion.
3. Alpha Plus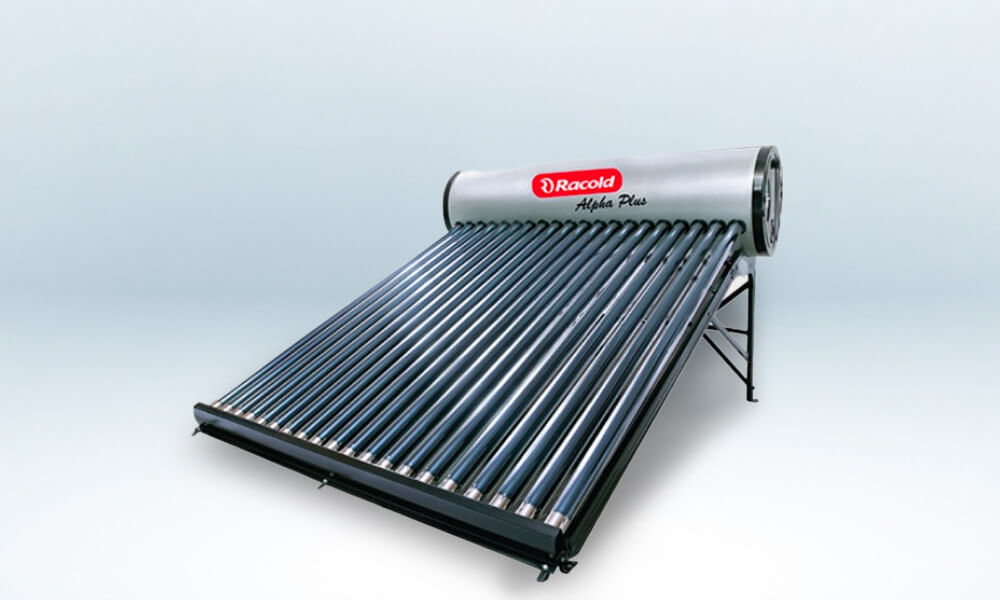 Racold Alpha Plus water heater uses a high-energy absorption vacuum tube, which is over 1800 mm in length. This heater has a solar water heating system that is designed while keeping international standards in mind for optimum solar energy absorption and maximum efficiency. It has a magnesium anode in the tank, an excellent type of sacrificial rod that forms a layer of magnesium on the inner tank, which helps protect it from corrosion. This solar geyser comes with a warranty of 5 years, hence promising dependable service.
Conclusion
We believe you should only invest in the best when you are planning to buy a solar heater. Now, save the environment even while upgrading your bathroom and experience elite showers with one of the best water heaters in India with Racold. Visit our website www.racold.com and discover the world of premium water heaters.