If you seek an advanced water heater for your modern bathroom, trust us you're not the only one!
In this day and age, our lives revolve around super gadgets that get things done in just a second. Ranging from smart televisions to appliances that can speak, urban homes are filled with a plethora of innovative electronics.
Today, when everything is advancing at such a fast pace, it is only natural that your water heater fits the picture as well.
At Racold, we have devised smart water heaters with superior technology that blends seamlessly with your modern home. Owing to our path-breaking water heating solutions based on comprehensive research, we have been recognized as one of the most trusted brands for water geysers in India.
In this blog, we will introduce you to the four latest water geysers that are very well suited for urban homes.
Ranging from the design to the features, warranty and capacity, there's a lot that goes into selecting the best water heater for your home. Since there are numerous parameters that need to be evaluated, zeroing-in on your water heater may seem like a daunting task. To save you the trouble, we have rounded up the best water geysers of 2021, here:
Omnis Lux
If you're searching for a technologically advanced water heater for your bathroom, look no further! The Omnis Lux water heater offers you the best of innovation with its unique Smart Control Technology.
Smart Control Technology is an amalgamation of various smart features like Eco Function, Smart Bath Logic, Auto Diagnosis and Wi-Fi Connect. This latest electric storage water heater allows you to customize your showers for convenience and greater savings. Basically, it's the ultimate water heater for your modern home.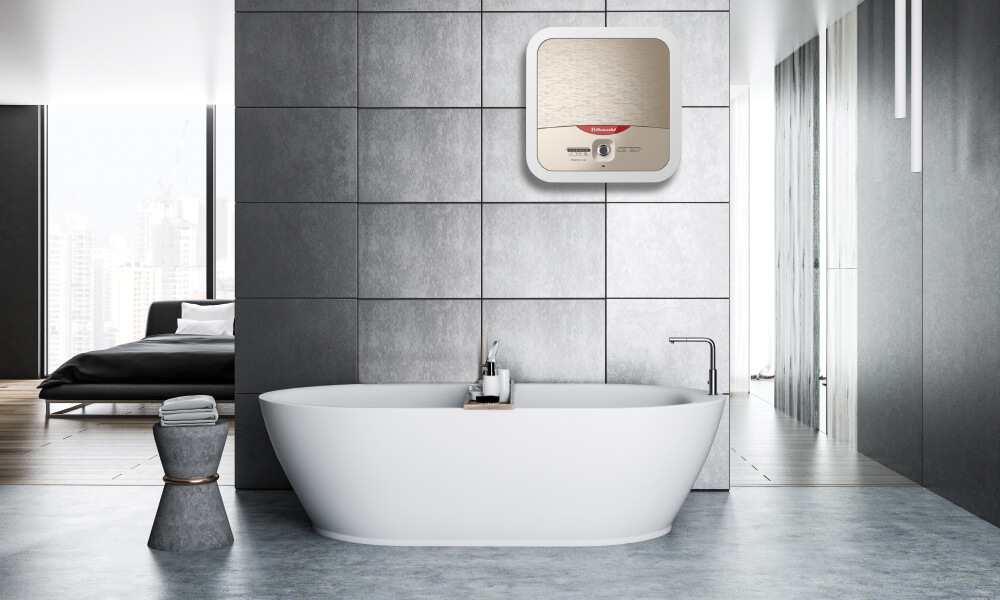 Andris Slim
A storage water heater that is as stylish as it gets, the Andris Slim geyser comes in a horizontal unit that has especially been designed to beautify your bathing arena. Unlike conventional water geysers, this water heater doesn't occupy too much space as it is compact and sleek.
The Andris Slim water heater is also equipped with a state-of-the-art LED lamp to notify you when the water is heated. So, this is exactly the kind of facility that you need in your modern home.
What's more? It provides you with hot water faster than the traditional geysers. This is because we have incorporated a high-power heating element in this water geyser to ensure 25% faster heating. That means the Andris Slim is a big win for you!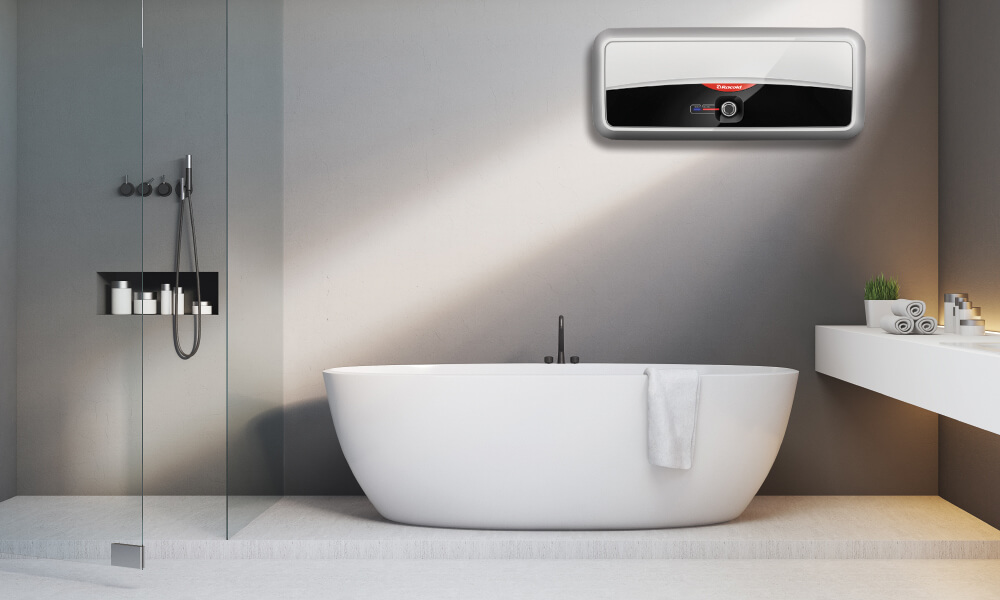 CDR Swift
The only water geyser that's actually worth it is the one that lasts longer. For instance, the CDR Swift water heater that is equipped with Titanium Enamel Coating safeguards your geyser against corrosion. Thus, it increases its durability by strengthening the inner tank.
Other than that, this 5-star rated water heater is sure to impress you with its 33% faster heating power. That means it will provide you with hot water without any delay. So, you can rest assured about its efficiency as well.
Overall, it's a unique water heater where durability meets efficiency and works together to alleviate your modern lifestyle.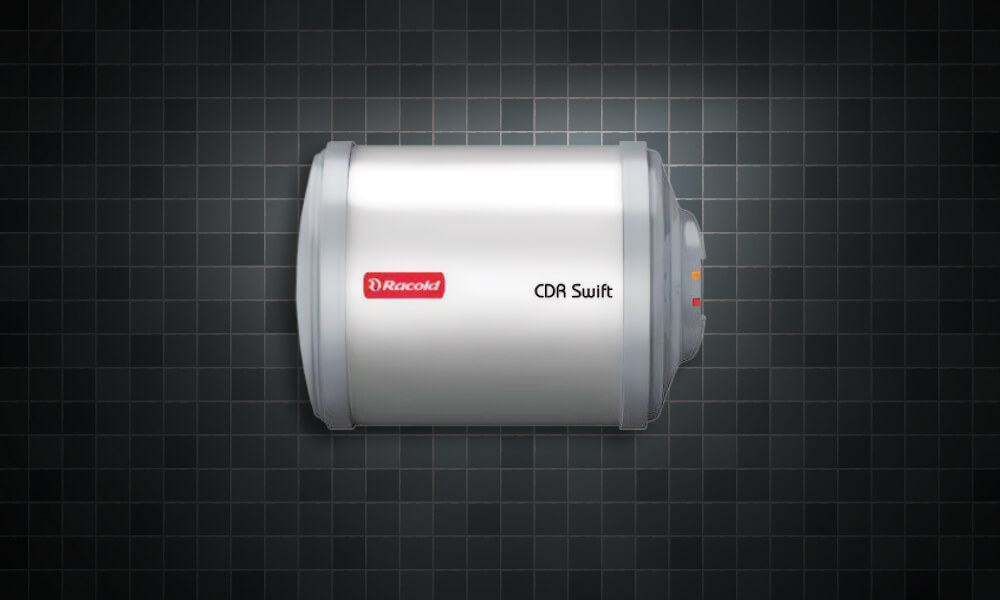 Buono Pro
At Racold, we strive for nothing but the best! That's why we have created a storage water heater named Buono Pro for greater efficiency. This latest water geyser is greatly preferred for its long lifespan and resilience against corrosion.
Here, the body of this water heater has been designed in a way that it is rustproof, thus adding longevity to its operational life.
Besides being durable, it also ensures utmost protection of the user. It is equipped with three levels of safety that means it is absolutely safe for your modern home.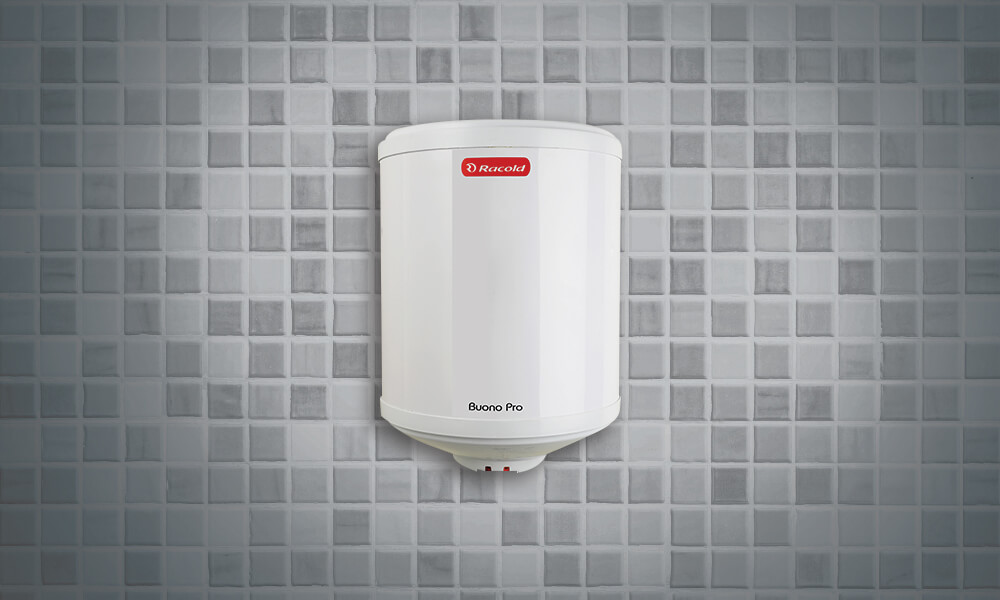 At Racold, we aim to offer superior quality products and thus each of our water geysers are ingrained in efficiency, innovation, and safety. That means you can always count on us to facilitate you with refreshing hot showers every day! So, browse through our website to buy the latest water heaters online.