In today's day and age, modern households are filled with a plethora of electronic appliances. However, little attention is paid to its impact on the environment.
Considering the rapid increase in global warming, it is vital for you to make smart lifestyle choices that contribute to nature conservation.
One of the best ways to adopt a sustainable way of living is by switching to eco-friendly appliances. Hence, at Racold, all our water heaters have been strategically designed to reduce energy consumption and enable a greener lifestyle.
According to the Department of Energy, water heating accounts for about 17 percent of the total energy consumed in a household. Taking this into consideration, we have introduced the heat pump water heaters to foster energy-saving.
Racold heat pump water heaters are highly conducive to energy conservation as they use a minimum amount of electricity. They help you save up to 70 percent energy than conventional water heaters. Thus, they result in reduced bills and reduced carbon footprints too.
In this blog, we will furnish you with an in-depth explanation as to what are heat pump water heater and how do they help you to save electricity. So, let's get started!
Heat Pump Water Heaters: A Brief Introduction
A heat pump water heater is a remarkable water heating solution that functions by transmitting heat energy from atmosphere. Unlike conventional water heaters, a heat pump water heater uses electricity to move heat from atmosphere to water in the storage tank instead of generating heat directly through electric heating element.
The functioning of a heat pump water heater is based on the reverse Carnot-cycle. It uses a refrigerant to extract heat from the air, which is then transferred to the water inside the heat pump, thus heating the water.
This unique working mechanism minimizes the use of electricity and hence, results in greater savings.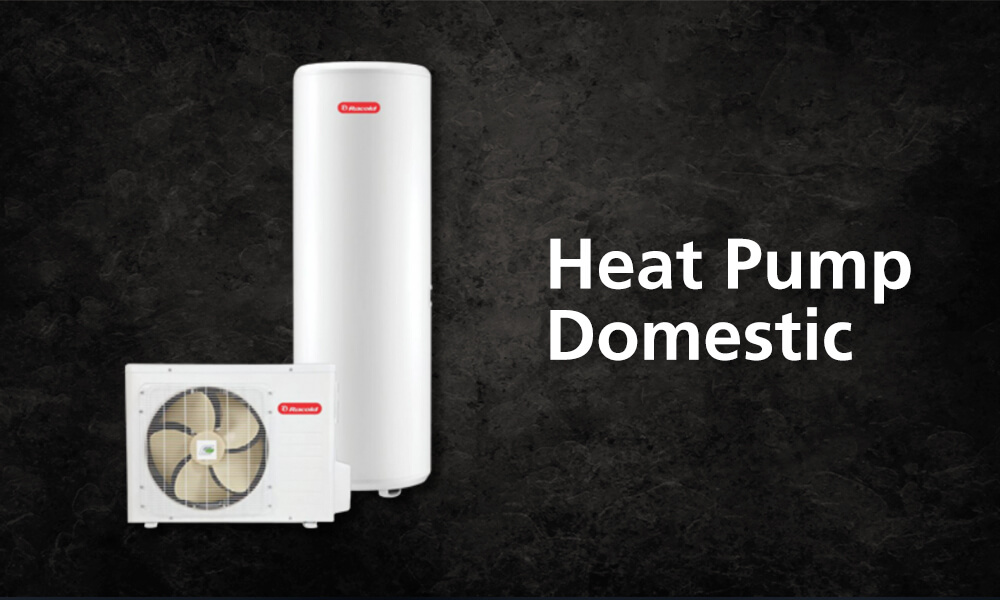 Key Features of Heat Pump Water Heaters that help you to Save Electricity
At Racold, we count it as our responsibility to enable energy conservation and help shape a greener future. Hence, we have incorporated advanced features in all our geysers to maximise energy efficiency.
In this section, we will help you discover the prominent features in our heat pump water geysers that allow you to save electricity. So, let's dive right in!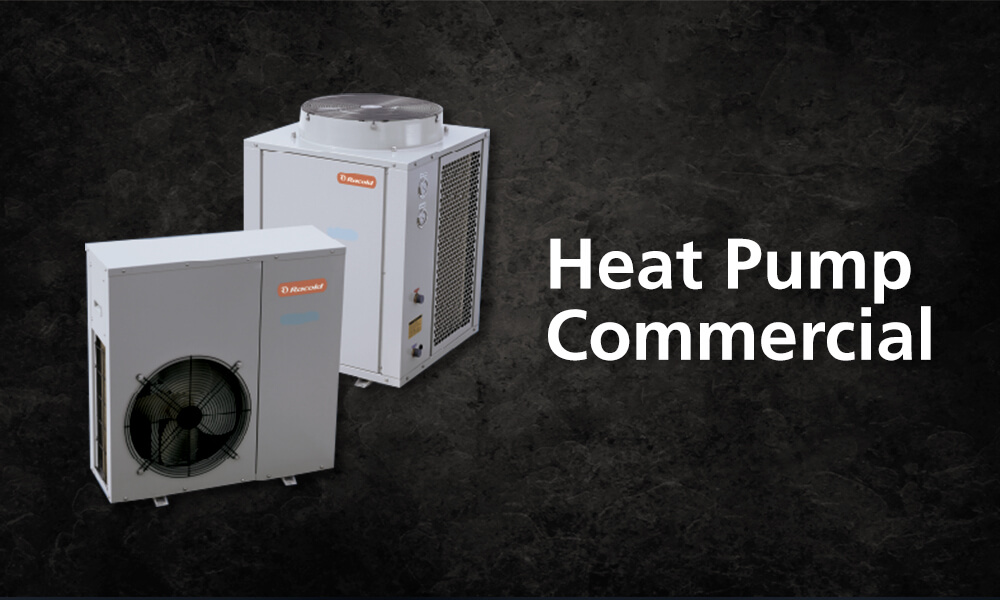 Co-efficient of performance
Racold's heat pump water heaters have a COP (Co-efficient of performance) in the range of 3.8* to 4.25*. That means the heat energy produced in the form of hot water is 3.8 times greater than that is consumed in form of electrical energy . Thus, this geyser helps you to generate additional savings as compared to other water heaters that have a COP of 1. And that's what makes it the best heat pump water heater in India! (CoP for 150L and 200L capacity product is 3.8* and 300L capacity product is 4.25*. *Subject to internal test conditions.)
High-efficiency compressor
In Racold's domestic heat pump water heater, we have incorporated a high-efficiency compressor. It enables a faster and efficient exchange of heat to provide you with more hot water and extra savings.
Isolated Safe Condenser
The Racold domestic heat pump water heater has been designed following the European Standards. This ensures the utmost safety of usage and superior conduction of heat to save energy.
What's more? The heat pump water heater can be integrated with any existing solar water heating system so that it can work as a 24x7 hybrid water heating system adding up to overall savings.
Overall, Racold's heat pump water heaters have been engineered to save energy. They help you to conserve electricity and adopt a sustainable lifestyle.You generate surplus savings for your future. So, wait no more. Visit Racold's website to explore the best heat pump water heaters in India.