In your daily life, everything from your home appliances to your car needs regular servicing or repairs to function properly. Then why should your water heater be left behind? Just like other appliances, your geyser also requires maintenance to function smoothly.
Regularly servicing your geyser provides you with multiple benefits like improved efficiency, faster heating, and greater durability. It also helps you spot potential failures before they become too expensive to repair. Besides the benefits, getting your water heater serviced is key to ensuring the safety of your family.
Now, you might be wondering when does your geyser need attention? Ideally, you should get your water heater serviced every year. However, if the water condition is too bad, the frequency should be increased. In case your geyser is old or showing any signs of deterioration, you must get it checked right away!
In this blog, we will talk about the tell-tale signs that indicate your water heater needs to be serviced or repaired.
Signs your water heater needs servicing or repairs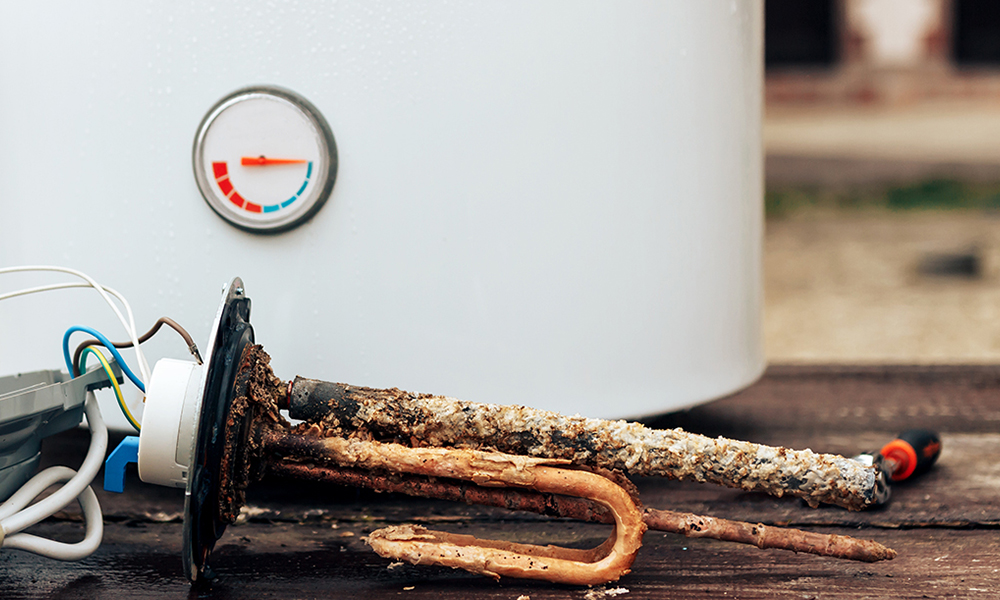 Most of the time, homeowners don't realize that their water heater needs regular servicing until the geyser stops supplying hot water. However, if you pay a little more attention to a few signs, you will be able to understand if your geyser needs a round of servicing. Here are some of those signs "
Inefficiency in heating water
When your water heater is unable to provide you with the hot water of desired temperature, there is a definite need for servicing. The heating element could have a sediment build-up due to hard water. This may cause malfunctioning of the heating element or the thermostat. In this case, it is best to consult an authorized technician to seek further guidance.
If you do not get your geyser serviced on time, sludge and scaling could reduce its heating efficiency. This increases the consumption of energy and increases your electricity bill. It could even cut down the lifespan of your geyser. Thus, we recommend getting your geyser serviced regularly to improve its durability and overall performance.
Rusting and leakage
One of the most common problems that homeowners face with their geysers is that of rusting or corrosion. If your geyser starts getting corroded, there's little you can do about it. It takes almost no time to cause leakage. Usually, rusting is not identified until you see the leakage from the tank. However, you can look out for signs like rusty hot water from the tap, etc. You could also get your sacrificial magnesium anode changed to prevent premature corrosion of the tank.
Noise
If your water heater begins to make a metallic or hissing noise, it might need to be serviced. This sound is due to the build-up of sediments on the heating element.
Regular servicing of the geyser will help you avoid sediment build-up in the tank and on the heating element. It will also improve the overall performance of your geyser.
At Racold, we have a 24x7 WhatsApp chatbot to help you schedule servicing appointments. All you need to do is just send us a Hi on 0736 288 8999 and we'll assist you immediately. Alternatively, you can also call us on our service center number 1860 425 2288