It is rightly said that nothing relaxes a person more than a long, hot shower. When you return home after a tiring day at work, all you need is a soothing hot shower to release muscle tension and wash away your stress. In fact, not just you, even your kids need a boost after a long day in the sun. Most of us, however, take this for granted and undermine the value of a good water heater at home.
Water heaters constitute a big part of our daily lives. Hence, a lot of consideration goes into purchasing it. To make the process easier for you, we have listed down some of the key aspects that you must take into account like hot water consumption, size of the house, geographic location, etc. In fact, to make this process easier for you, you can always refer to a helpful tool called Find your geyser on our website to pick the best water heater.
Before diving into the market, make sure you have a clear understanding of your requirements. Here's a list of the crucial factors that you need to take into account before purchasing a water heater for your home:
1. Be mindful of the size of your house
One of the most important factors while zeroing in on the type of geyser is the size of your house. A bigger house would mean an increased requirement of hot water and therefore, a geyser should be chosen accordingly. So, if you live in an apartment with 3-4 occupants, it would be suitable to buy an electric geyser with a large storage tank. For instance, our Platinum Plus storage water heater that comes with a capacity of 50 litres and 100 litres would be the ideal choice for you. To calculate the capacity requirement of your storage water heater accurately, you can check the table given below.
| Number of members | Water heater capacity |
| --- | --- |
| 1-2 | 10-15L |
| 2-3 | 15-25L |
| 3-4 | 25-50L |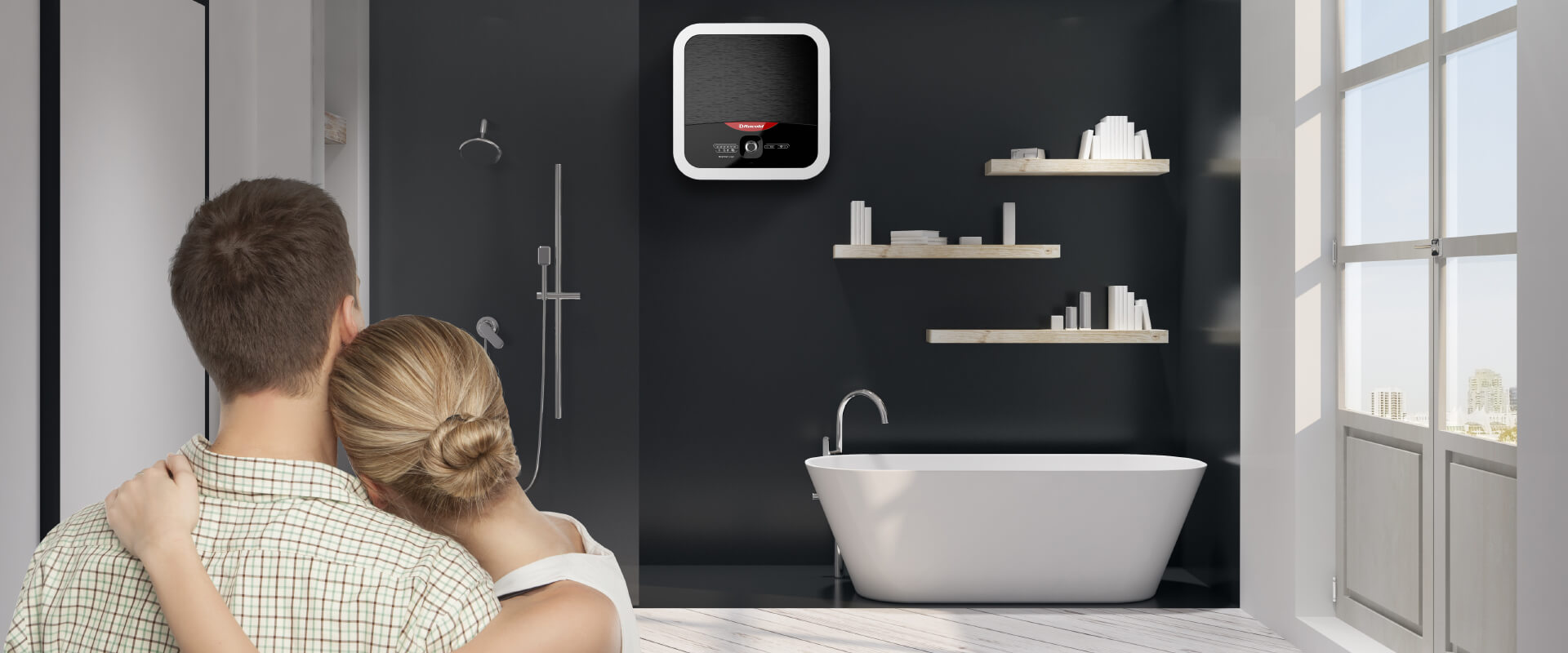 2. Consider the climatic conditions of your location
Your geographical location is yet another factor that needs to be taken into consideration while buying an electric geyser. For instance, if you live in a hilly area that is cold throughout the year, then a tankless water heater won't be the best choice. In that case, you should prefer our Aures instantaneous water heater as it will provide you with a continuous supply of hot water across multiple usage points.
In case your house is located in a place with moderate climatic conditions, our gas water heater would be perfect for you as it is equipped with a unique Summer-Winter feature that allows you to adjust the water temperature as per the weather.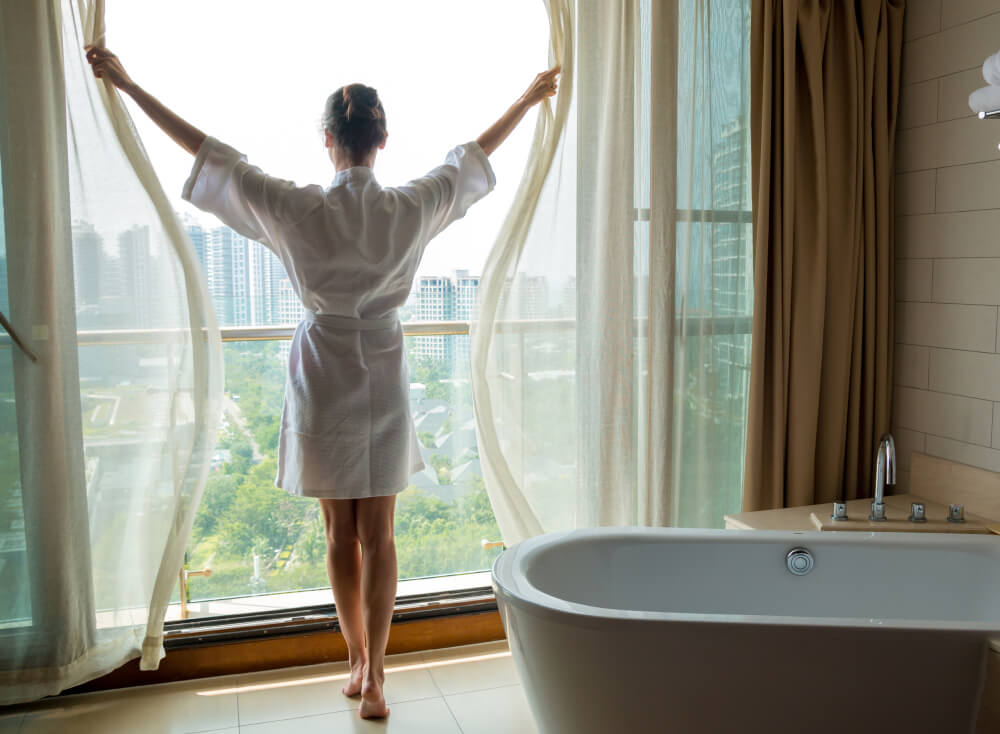 3. Understand the hot water consumption of your family
To assess the usage pattern of your family, ask yourself if you are going to use a shower, a bucket, or a bathtub. For instance, a bucket bath requires a minimum of 20 litres of hot water. While a shower may take about 25 to 30 litres of hot water, depending on the time spent bathing. You will also need to consider how often people bathe.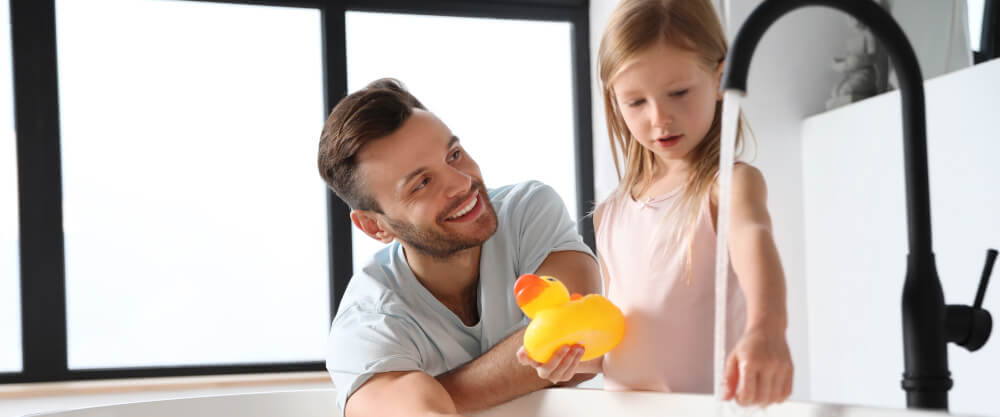 4. Assess your product preference
It is also very crucial to evaluate the geyser as per space and decor in your bathroom. At Racold, we have rectangular, oval as well as square-shaped geysers that have been meticulously designed by Italian craftsmen to complement the aesthetics of your home. You can take a look at the wide range of compact, sleek and elegant electric water geysers online that are listed on our website.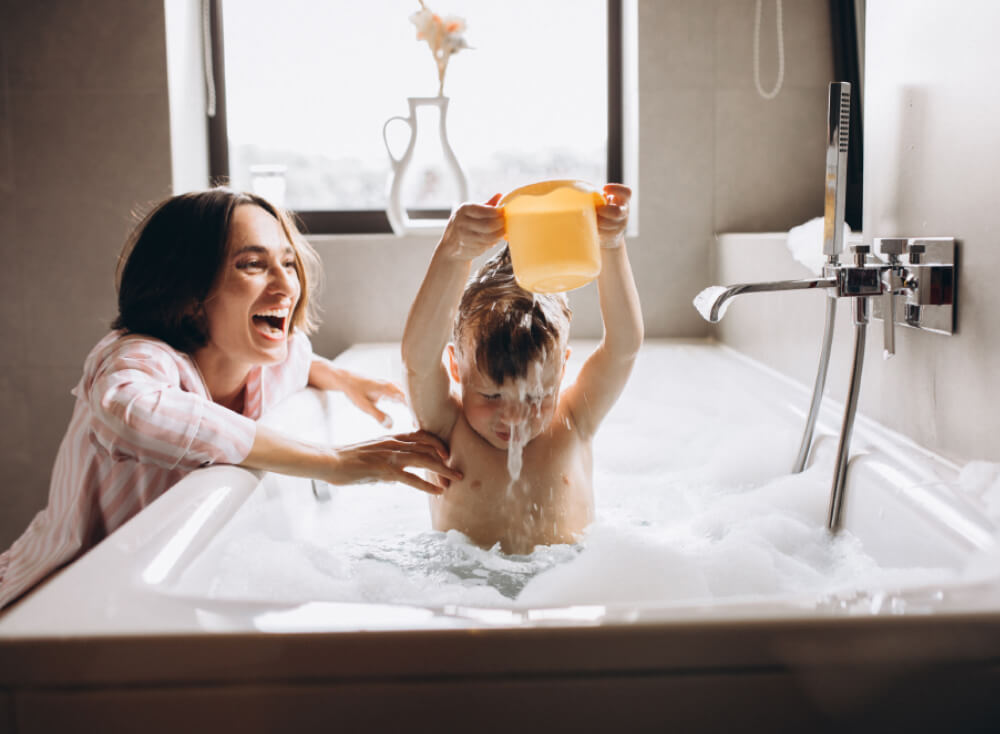 Finally, you might wonder whether you should buy a geyser online or through a known electric appliances dealer. We have a wide range of instant as well as storage water heater options available online as well as in stores. If you prefer to buy one online, quickly look at the Find your geyser section on our website. It simplifies the decisions to be made and allows you to compare different models so that you end up with nothing but the best water heater for your home.