A hot water geyser is perhaps the most underrated gadget of all times. Think about a chilly winter morning, you're wrapped in a cozy blanket and your alarm goes off. You rub your sleepy eyes and step into your bathroom, turn on the shower and all of a sudden, you're awake!
Geysers in India and around the world have been making mornings bearable since time immemorial. There's no denying that they are an absolute necessity for everyday life. Over the years, water heaters have evolved in such a way that they learn their user's behaviour to provide hot water on demand. So advanced are the smart geysers that people are often left confused as to which one to opt for! You've been there, right?
In the market, you'll find that each geyser is unique and has a different set of features. When faced with such a dilemma, make sure you are not swayed by lucrative deals on advanced features and miss out on the essential ones. In this blog, we will delve into the key features that will help shape your decision like safety, energy efficiency, etc. At the end of this blog, you will have a detailed understanding of what goes into buying a water geyser.
Table of Contents
Introduction
Key features to look for in a water heater before purchasing"
Here are the key features that you should look for in your water heater before purchasing it -
1. Get a water heater with a longer warranty period
First of all you should look at the warranty policy of the geyser. You do not want to buy an expensive water heater only to find it damaged within one years time. In fact, consider buying a geyser by Racold that gives you a minimum of two years warranty on all their water heaters.
Then, check the durability of your water heater. When water is heated, sediments settle at the bottom of the tank, reducing its efficiency over time. Also, if you stay in an area where there's a supply of hard water, the durability of your geyser is something you need to think about. Hard water tends to corrode the tank, making it rusty. So, make sure your water heater has a strong inner tank like Racold's water heaters that are protected with a titanium enamel coating for a longer lifespan.
2. Temperature regulation: A must-have feature
Have you ever gone for a hot water shower and felt that the water was too hot, or perhaps too cold? Well, it's time for you to say goodbye to unsatisfactory bathing experiences. Get yourself a water heater that allows you to adjust the water temperature as per your needs. Racold's Andris Lux Plus water heater comes with a temperature regulation knob so that you can conveniently alter the water temperature and enjoy perfectly blissful showers every day.
3. Check if your geyser design complements your bathroom
While analysing the features and functionality of your water heater, the aesthetics of your geyser shouldn't take a back seat. Depending on the size of your bathroom, you may opt for a rectangular, cylindrical or a square shaped water heater. At Racold, we have storage water heatersin various shapes and elegant styles that have been designed by Italian craftsmen to blend seamlessly with your interior decor.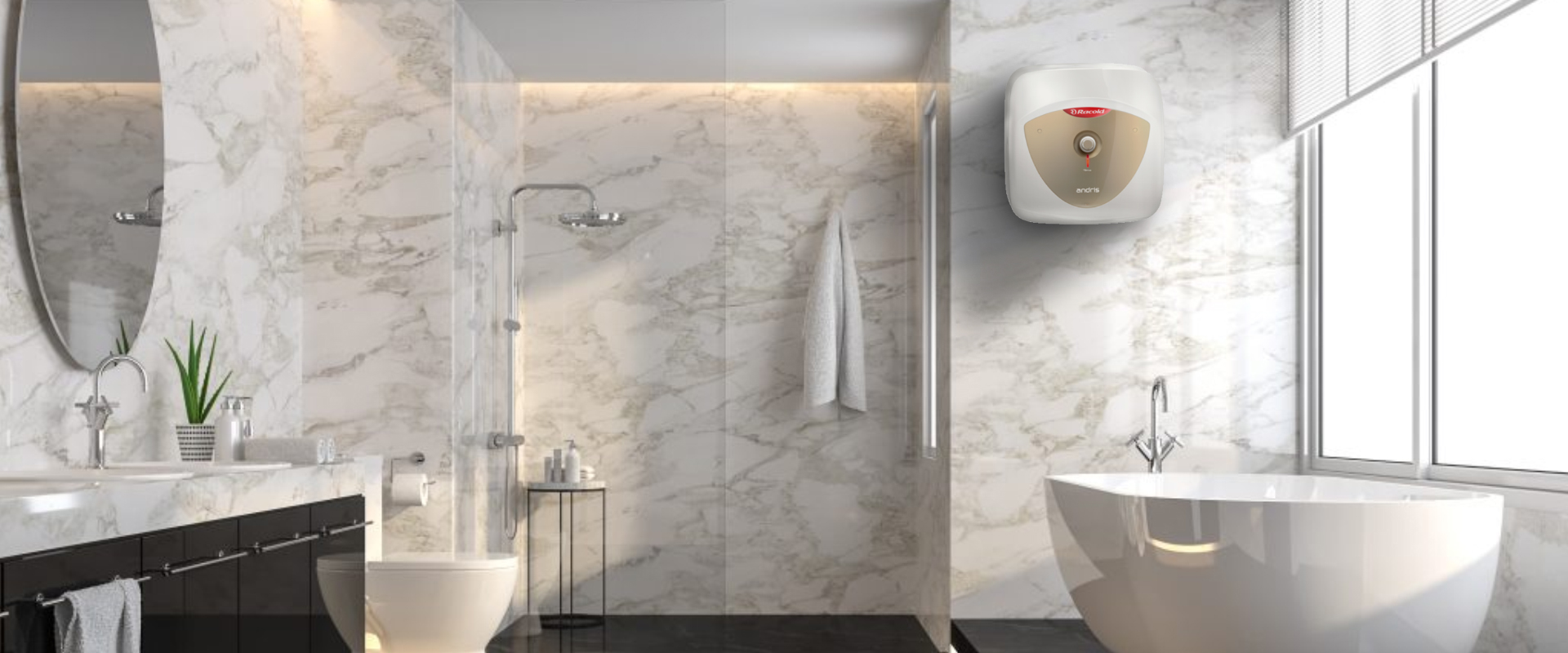 4. Ensure zero waiting time
Next, look for a geyser that doesn't hold you back. From the moment you wake up to the time you hit the sack, you're always in a hurry. At a time when every second counts, what would you do if your water heater keeps you waiting? In order to avoid such a situation, make sure that the water heater you select has a fast-heating element that provides you with hot water in no time. Also, check if the water heater can supply a continuous flow of hot water. Trust us, watching your supply of hot water run out before you have finished bathing is plain frustrating. Go for a geyser like Racold's Classico swift water heater that provides 33% faster heating to ensure that you get hot water without any delay.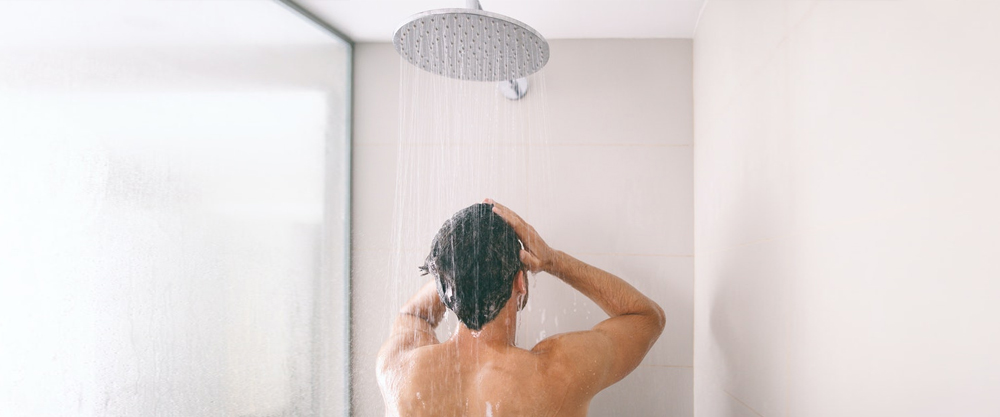 5. Don't compromise on energy efficiency
You might not notice but your water heater contributes to a sizable portion of your electricity bills. So, always check the energy efficiency ratings of your water heater.
Another factor that influences energy consumption is the temperature of the water. If you alter the temperature settings of your water heater and reduce the temperature by10degrees Fahrenheit, you can save up to 5 percent of your water heating costs. That's why Racold's Omnis range of water heaters are equipped with a unique EcoFunction feature that optimizes water temperature to save energy. This geyser has a Wi-Fi connection so that you can operate it from anywhere and at anytime.
Not only that, its Smart Bath Logic feature understands your hot water usage and only heats the required amount of water. Thus, it ensures greater energy saving. With this Wi-Fi geyser, you can save up to 30% of your electricity. Yes, you read that right!
When you go to buy a water heater, you'll come across various water heaters that boast of a plethora of features. But now you know the important ones to look out for! Browse through Racold's range of water heaters that are reputed for their smart geysers. We're sure you'l find something to fit your needs!